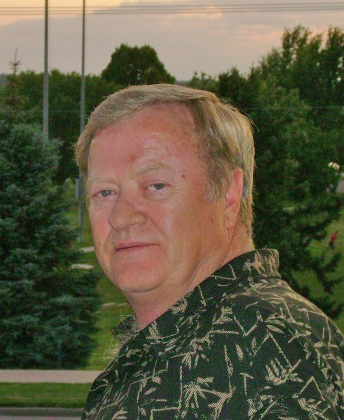 Lawrence G. Olson, 78, of Lincoln, died Friday, October 22, 2021 in Lincoln. He was born November 4, 1942 in Lawrence, KS to Lawrence M. and Betty (Peek) Olson. 
Jerry graduated from Humboldt High School in 1962. He worked construction for the first year following graduation, then worked at the O. A. Cooper Company in Humboldt until 1969. In October of that year, he began work with the Lincoln Police Department and retired in January 1997 as a Sergeant. 
He finished his law enforcement career as a Security Guard for the Lancaster County Sheriff's Department at the Justice and Law Enforcement Center. In high school, Jerry enjoyed playing all sports along with Legion Baseball. Later, he enjoyed golf, fast pitch softball, stock car racing, and playing Texas Hold'em. He was united in marriage with Carol Murphy on May 31, 1963 in Falls City, NE.
He is survived by his wife Carol Olson of Lincoln; sons Allan Olson of Lincoln, Monte (Jacqueline) of Lincoln; grandchildren Margaret "Maggie", Myles, Evangeline "Eva", all of Lincoln; sisters Lola (Larry) Wilhelm of Lincoln, Lenora (Loren) Glathar of Humboldt, Lana (Robert) Carpenter of Humboldt, Ina (Kevin) Reddick of New Windsor, IL; brother David (Sandy) Olson of Branson, MO; numerous cousins, nieces and nephews. In-Laws Harriett and Stan Curtis of Smithville, MO, Roy and Patricia Murphy of Falls City, NE, Sharon and Raphael Darveaux of Falls City, NE, Linda and Gene Chavez of Merriam, KS, Teri and Dave McClain of Forest City, MO, Donnie and Pat Murphy of Falls City, NE, Vesta Cochran of Shubert, NE
Preceding Jerry in death were his parents, Lawrence and Betty Olson; sister Betty Ann Pruett; and brother Lonnie Olson.
A Celebration of Life will be held for family and close friends November 4 from 2-4 p.m. at Holmes Lake Apartments' Community Room.