Omaha Central's Eric Behrens Accepts Men's Hoops Job at Peru State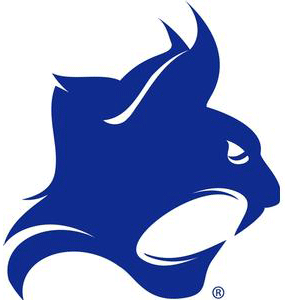 Eric Behrens, the architect of Omaha Central's more than decade long dynasty in boys' basketball, was announced Tuesday afternoon as the new Peru State College men's head basketball coach during a press conference in Peru.
"His (Behrens) energy, enthusiasm and passion for the sport of basketball are exactly what we need to take Bobcat basketball to the next level," Peru State President Dan Hanson said after he welcomed Behrens to the PSC family.
Bobcat Athletic Director Steve Schneider said Behrens' success "speaks for itself," but it was leadership and drive off the court that sealed the deal. 
"I am most impressed with his character, ability to build relationships and his commitment to excellence," Schneider said. "Peru State is positioned well for success and Eric Behrens is the right person for the job. We are eager to welcome him to our team and look forward to supporting him as he works to achieve the goals he sets for the men's basketball program."
"I'm excited to accept the position of head men's basketball coach at Peru State," Behrens said. "It's not easy to walk away from the incredible program we have built at Omaha Central, but the opportunity to coach at the collegiate level is one I can't pass up. What impressed me most about Peru State is the passion that President Hanson, Athletic Director Schneider, Vice President (Michaela) Willis and their teams have for the Peru State community, their students and the men's basketball program."
Behrens spent the last 13 years at Omaha Central High School where his teams captured seven state titles. Behrens first state championship occurred in 2006 when the Eagles defeated Bellevue West in overtime to capture Central's first Class A crown since 1975. They made it back-to-back titles in 2007, winning another overtime thriller over Bellevue West in the state championship game and added a third-straight Class A crown in 2008 when they pulled out a one-point victory over Bellevue East.
A year after missing the state tournament for the first and only time during his tenure, Behrens and Central began one of the most successful four-year runs in Class A history. Led by current Louisville Cardinal Akoy Agau, Behrends Eagles became just the second A school in state history to win four-straight state championships. They amassed a 105-11 record during that stretch, including an undefeated 30-0 season in 2012, in which they defeated their opponents by an average of 24.4 points per game and just once they left the court with a single-digit margin of victory.
During those seven championship seasons, the Eagles' combined record was 173-25. Behrens' overall record as head coach is 283-58.
Behrens was named 2007 Boys High School Coach of the Year by the Omaha World-Herald and 2008 Boys High School Coach of the Year by the Lincoln Journal Star. He was also named Metro Basketball Coaches Association's Class A Boy's Coach of the Year in 2006, 2007, 2011 and 2013.
Behrens is a social sciences teacher at Central. He earned a bachelor's degree in education from the University of Nebraska at Omaha (UNO) in 1999 and a master's in secondary education from UNO in 2005.
The Bobcats, a member of the National Association of Intercollegiate Athletics and the Heart of America Athletic Conference, are coming off a 9-19 season and have not finished with a winning record since the 2002-03 season.