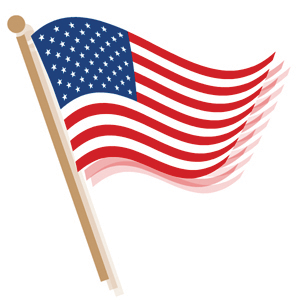 Retired longtime Hiawatha businessman Lloyd E. "Frosty" Jimeson, 93, passed away late Sunday evening, Jan. 5, 2014, at Stormont-Vail Hospital in Topeka. Frosty was born Aug. 24, 1920, on a farm west of White Cloud, KS, one of four sons born to Ray and Bertha Holden Jimeson.
He attended Heckler rural school, and later Robinson High School prior to moving to east of Reserve where he worked for various farmers. He also worked with his brothers Herschel in Colorado and Kenneth in Washington. He returned to Brown County where he started working as a mechanic for Hiawatha Motor Co. After the bombing of Pearl Harbor, Frosty was drafted in 1942 with the U.S. Army Air Corps. He served as crew chief and tail gunner on a B-25 Mitchell, with the 488th Bombardment Squadron. He saw action in North Africa, Napels, the Balkans, Southern France and received numerous citations, medals, and awards, discharged at the rank of staff sergeant in 1945. After the war, he married Josephine E. "Jo' Wissman, of Rulo, on Aug. 23, 1945, at Immaculate Conception Church at Rulo. They made Hiawatha their home nearly all of their married life. He continued working at Hiawatha Motor Co. until their purchased land in 1955 and moved their current house from Mercier, built a garage, and opened an auto, truck, and tractor repair business known at Jimeson Motor Service in Hiawatha, which he continued to operate until he retired in 2000.
Frosty was past commander of VFW Post #5210 of Hiawatha, of which he was a life member. He also was a member of Homer-White Post #66, Hiawatha American Legion; and was a longtime member of St. Ann Catholic Church of Hiawatha. He also served as Grand Knight of the Knights of Columbus at Horton where he was a lifetime member.
He's survived by his wife; sons, James, of Nebraska City, John (Marsha), of Thornton, CO, Mark, of Hiawatha; six grandchildren; and four great-grandchildren and one on the way.
Frosty was preceded in death by his parents; brothers, Herschel, Kenneth, and Wayne, in infancy.
Mass of Christian Burial will be celebrated at St. Ann Catholic Church of Hiawatha, at 10 a.m. Friday, Jan. 10, with Fr. Dan Gardner and Fr. Syvlester D'Sousa as celebrants. Interment will follow at the Hiawatha Cemetery, with military honors a courtesy of the Brown County Veterans Honor Guard.
Friends may call at Chapel Oaks Funeral Home in Hiawatha after 10 a.m. Thursday, where the parish rosary will be recited at 6 p.m. Memorial contributions are suggested to the Lloyd Jimeson Memorial Fund, in care of the funeral home, 124 S. 7th St., Hiawatha 66434.