Karen June (Mullins) Kanatzar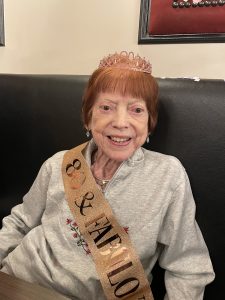 Karen June (Mullins) Kanatzar passed away peacefully on July 1, 2022 in Henderson, NV.  Karen was born in Verdon on May 12, 1942 to Clyde and Opal Mullins.  She grew up in Salem and graduated from Salem School with the class of 1959.
She lived with her late husband Jerry and their daughter and family dog in Longmont, Colorado for several years before moving to Kingman, AZ.  She resided there until five years ago when she moved to Henderson, NV to be close to her daughter and family.
Karen enjoyed football, a Big Red fan, country music, writing poems and meeting people.  She never met a stranger.  She was a wonderful wife, mother, grandma, sister, aunt, friend and neighbor.  She will be missed by all.
Karen is survived by her daughter Kelly Mackey (Chris), grandson River Mackey,  sister Phyllis Mullins Davis, many nieces, nephews and friends.
She was preceded in death by her parents, Clyde Mullins and Opal Mullins Hollenbeck; brothers-Bob Mullins, Bill Mullins, Don Mullins and Jerry Mullins;  sisters-Naomi Mullins Weibel and Dixie Mullins Babb Trusty.
At her request, she will be laid to rest in Salem Cemetery at a later date.