Salem man's bond set at $200k in alleged sexual assault case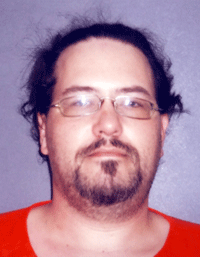 Richardson County Court Judge Curtis Maschman set a bond of $200,000 in the case of a 37-year-old Salem man charged with first-degree sexual assault.
Anthony L. Barton was arrested at a residence in Salem during the early morning hours of January 16, after Richardson County Sheriff Sergeant Lewis Barker and Deputy Chuck DiGiacomo responded to a call regarding a possible sexual assault of a 13-year-old girl.     
According to a probable cause affidavit filed the day of the incident and signed by Barker, shortly after 1 a.m. Jan. 16, he and DiGiacomo arrived at a residence in Salem where he spoke with the victim and suspect.
The victim, who resides in Kansas and was visiting Barton's residence with other family members, alleged Barton bit her on the neck in "a playful manner" and touched her inappropriately earlier that night. She also claimed Barton fondled her outside the same residence on Dec. 26 of last year.
Barker also spoke with Barton who, according to the affidavit, admitted to biting the neck of the victim.
DiGiacomo detained Barton and took him to the Richardson County Courthouse where DiGiacomo claimed Barton admitted to biting the victim, but nothing else.
Barton remains in custody and is scheduled for a  March 5 preliminary hearing.