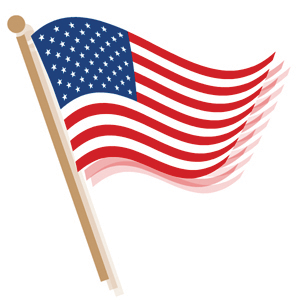 Bobby L. Foster, 81, of Ozawkie, KS, died Thursday, Sept. 5, 2013, at the Veterans Administration Hospital in Topeka.
He was born at Falls City on May 15, 1932, one of 10 children of the late Roscoe and Zollie Kerns Foster.  He grew up in the Falls City-Rulo area and attended country school.  Bobby later obtained his GED. He served with the U.S. Air Force for over 20 years, serving in both the Korean Conflict and Vietnam War. He was discharged in 1969 as a staff sergeant. Bobby received numerous medals and citations in the service, including the Bronze Star.
After his service, Bobby returned to the northeast Kansas area and worked as a police officer for the City of Hiawatha prior to serving as city marshal for the City of Wathena.  In 1978, he became a deputy in the Jefferson County Sheriff's Department, becoming under-sheriff and serving in that capacity from 1983 until retiring in 1994.  After retiring, he worked as a security officer in the area.
Bobby was a former member of the 'M' Squad.  He loved to fish and was a Husker football fan.
He married Helen Blanton on May 31, 1953, at Bryan, TX.  She died May 16, 1992.  
Bobby is survived by four sons, Bobby (Virginia) Armstrong, Clarksdale, MO, Michael (Mary) Armstrong, Lexington, MO, Vincent (Teresa) Foster, Lincoln, NE, and Kenneth Foster, Topeka, a sister, Becky (Don) Butrick, Hiawatha, 11 grandchildren, 17 great-grandchildren and a great-great-grandson.
He was preceded in death by four brothers, Ivan, Tony, Cecil and Lyle, four sisters, Peggy, Nellie, Dudie and Frances, a granddaughter, Brooke Foster, a great-grandson, Christopher Antonio Lopez Foster and a great-great-grandson, Zachery Miller.
Funeral services are planned for 11 a.m. Wednesday, Sept. 11, at Chapel Oaks Funeral Home in Hiawatha.  Burial with military honors will follow at the Hiawatha Cemetery.
The family received friends an hour before the services and all were asked to wear red in Bobby's memory for his love of Nebraska.
Memorial contributions are suggested to the Brown County Veterans Honor Guard and may be sent in care of the funeral home at 124 S 7th St., Hiawatha 66434.
A special message may be sent to the family at www.chapeloaksfuneralhome.com.