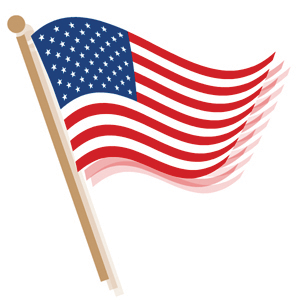 Harlan Ray Wachtler, 91, of Humboldt, died at the Colonial Acres Nursing Home in Humboldt on Saturday, Aug. 24, 2013.
He was born on Oct. 29, 1921, on a horse ranch near New Rockford, ND, the son of Clarence Earl and Pearl (Brandsetter) Wachtler.  The family moved to Le Mars, IA, upon the death of Earl Wachtler in 1928. In 1932, Pearl married Norman Ulmer and the family moved to a farm 1 1/2 miles north of Dawson.  
Harlan attended school in Dawson and graduated from Dawson High School with the class of 1939.  In 1941, he was drafted and entered the U.S. Army Air Corps, training as an engine mechanic. He served in Northern Ireland, Wales, England, France and Germany. Harlan was honorably discharged on Dec. 6, 1945, and returned to his home in Dawson.
In 1947, Harlan met and married Marjorie Mendenhall McCowan. The couple remained on their farm until 1980, when they moved to Humboldt, where Harlan worked part-time at the Humboldt Lumber Yard. He was an avid reader and later took up woodworking and made many projects for family, friends and the Bruun Memorial Library in Humboldt. Harlan was a member of the Bethel United Methodist Church in Dawson and the Harvey-Mann Legion Post #269 in Humboldt.
He is survived by his daughter, Anita (Merle) Fritz, Broken Arrow, OK; two step-daughters, Margie (Dale) Barton, Sun City, AZ, and Linda (Al) Zold, Sammamish, WA; 10 grandchildren; 12 great-grandchildren; and many other relatives and friends.
Harlan was preceded in death by his father, Clarence Earl Wachtler, mother and step-father, Pearl and Norman Ulmer, wife, Marjorie Wachtler, sisters, Lilah Wuster and Bonnie Lucier, and a step-daughter, Patricia Carroll.
Memorial services were held Tuesday, Sept. 3, at The Wherry Mortuary in Humboldt. Pastor Michael McKee officiated. Inurnment was at the Heim Cemetery in Dawson, with military honors conducted by the Offutt Air Force Base Honor Guard and the Harvey-Mann Legion Post #269.
Memorial contributions are suggested to the Bruun Memorial Library Fund.
Online condolences may be sent to www.wherrymortuary.com