20-year run over for Windle at Falls City High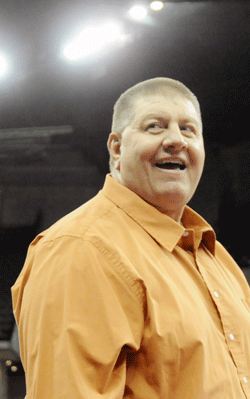 Falls City High head wrestling coach Roger Windle will not return to coach a 21st season for the Tigers, according to Falls City High Principal Gale Dunkhas.
"The administration has chosen to move in a different direction," Dunkhas said Friday.
Windle had spent the last 20 years as head coach of the Tigers where he coached one state champion (Brad Olberding, 112 lbs., 1995) and had at least one state qualifier in each of his 20 seasons, including three this year – Wade Maddox, Chase Thompson and Morgen Valentine.
Windle hinted prior to the 2011-12 season that he might retire from coaching after the 2012-13 season, but said in December he remained undecided on his future with the Tigers.
FC North School Principal Ernie Valentine is the presumed successor to Windle.