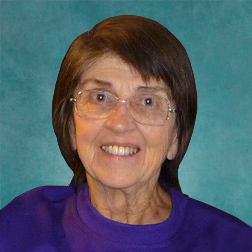 Shirley Burchett, 87 of Plymouth, MN passed away in October, 2022.
Shirley was born at home in Falls City, NE in 1934 and graduated Falls City High School class of 1953. She married Billie Burchett from Salem, NE in 1954 and they moved to TX while Billie was stationed there. Upon his Army discharge, they moved back to NE briefly before relocating to MN in 1958 where Billie accepted a job offer. Minnesota continued to be home for the next 64 years, until her passing, with 61 of those years in the same house.
As a career, Shirley worked primarily as a bookkeeper and billing specialist. Her leisure time was spent camping, fishing, being outside, playing bingo and connecting with neighbors and friends. Shirley adored her family and participated in many school activities for her children and travelled to events across the country for her grandchildren. She spent so much time in CA when one of her granddaughters was born that the state sent her a voter registration card.
Shirley is survived by son Michael (Carla) Burchett; daughter Linda (Rob) Pollock; four grandchildren plus two spouses and four great grandchildren. She is also survived by many nieces and nephews from the Phillips and Mullins families, all originally from Falls City.
She was preceded in death by her husband Billie, family members, in-laws and many friends – with several being lifelong friends from her days of living in Falls City.
Shirley donated her body to the Anatomy Department of Mayo Clinic in Rochester, MN and requested no service. Instead, please honor her life in a way that is meaningful to you.