Eighteen months for failure to register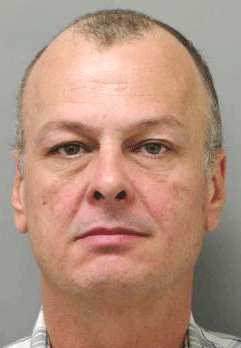 Roger W. Price, 51, of Rulo, was sentenced for his failure to register as a sex offender. The Honorable Joseph F. Bataillon sentenced Price to an 18 month term of imprisonment.
After his release from prison, Price will begin a term of supervised release of 10 years.
On Oct. 23, 2012, the Richardson County Sheriff's Dept. assisted the U.S. Marshal's Task Force in apprehending Price, who was a wanted sex offender from the state of Delaware.
Price was taken into custody at an undisclosed residence in Rulo after being tracked by the U.S. Marshal's Task Force for nearly three months. Price was wanted for failing to re-register as a sex offender with the Nebraska State Patrol.
Price made his way to Richardson County after meeting a Rulo resident online and was believed to have been in Rulo for several weeks. The name of the individual Price met was not released. After the apprehension, Price was transported by the U.S. Marshal's to Omaha for prosecution in Federal Court.
This case was the result of an investigation by the United States Marshals Service.