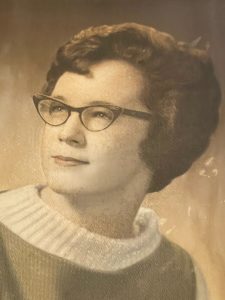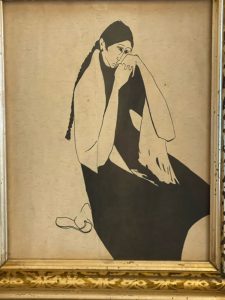 Our sister, Judith Noah, passed away suddenly on December 28, 2022.
She is survived by her sister Susan Platt, and her brothers Pat(Cyndee), Sean, and Andrew(Carol), as well as many other loving family and friends.
Judith was Assumption High School class of 1963 in Davenport, IA.  She then went on to receive her BA from Marycrest College in Davenport, IA, with a major in Art and a minor in English in 1968.
Judith loved all things art and Peach and backgammon and Bumper and pottery.  A comfy chair and a good book were her pleasure.  She loved wildness in a garden and controlled wandering. She looked forward to an antique store, a flea market or a pile of alley discards with the same keen anticipation.  She experimented with cooking, but added mustard to everything.
Her working life was just as varied.  She ran her own antique business "All That Jazz", created dental appliances, managed a church office, performed as both a paralegal and a jailer, and stepped up to take good care of our mother and grandmother.
Her family would like to offer our heartfelt thanks to the doctors and nurses within the Genesis Medical Center ICU teams. Their knowledge and extraordinary care made her journey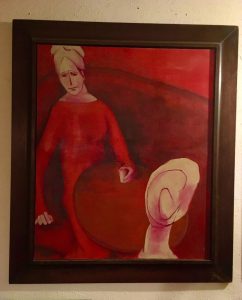 that much easier.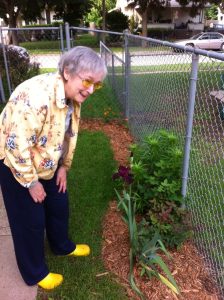 Judith and her life will be celebrated privately.  In lieu of flowers or memorial gifts, please donate to the Arboretum Maintenance or Endowment Fund, c/o The Richardson Foundation, Inc., P O Box 161, Falls City NE 68355, in honor of Judith Noah. 
Our thanks and gratitude go out to all.