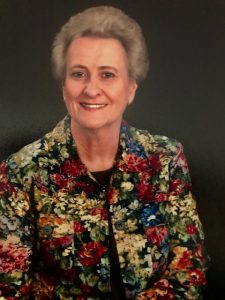 Lois Charlene Nelson
November 17,1937
December 26, 2022
Lois, Charlene to those who know and loved her, was born in Wamego, Kansas to Charles and Eva Elder. She graduated from Wamego High School in 1955. Charlene married Ralph Nelson on August 21, 1955.
Charlene is survived by her husband Ralph, and their three children, Teresa Dillon, Kevin Nelson and Lori Gerster. She was a beloved grandmother of seven and great grandmother of 13.
Charlene was known for her love for her family, her beauty (inside and out), quick wit, honesty, thoughtfulness, creativity and love for children.
She was a dedicated wife, mother, grandmother and great grandmother. We will all miss her so very much.
Please see Mountain View Mortuary, Colorado Springs, Colorado for more details.