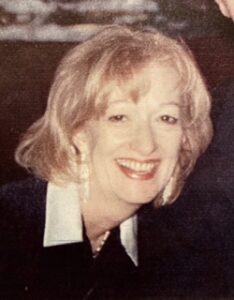 Donna Kay vonBergen, 78, of Olathe, Kansas passed away Monday, November 23, 2020 in Olathe, Kansas, after a short illness.  She was born February 2, 1942 in rural Richardson County, Nebraska, daughter of Virgil and Geneva Lee.  Kay married Michael Ralph vonBergen on August 13, 1958 and they were married for 55 years.  They lived in Lincoln, Nebraska, Manhattan, Kansas and Sacramento, California before settling in Kansas City in 1973.
Kay studied histology and science at Kansas State University and American River College.  She worked in pathology at Kansas State University, University of California, Davis, American River Hospital, University of Kansas.  Kay worked as histologist at University of Kansas Medical Center,  Trinity Lutheran Hospital and other private practices until her retirement.  Kay was recognized as an expert in her field and loved her work. 
Kay was preceded in death by her husband, her parents, a son Bradley, father-in-law Ralph, mother-in-law Claudia, brother-in-law Lee Barcomb, sister-in-law Margo Larsen and sister-in-law Jean vonBergen.  She is survived by son Marc (Patty) vonBergen and grandson Brandon (all of Odessa, Texas), daughter Stacia Hawkins (Bobby) and grandson Spencer and granddaughter Valarie (all of Shawnee, Kansas), brother-in-law, Richard vonBergen, sister-in-law, Nicole Barcomb, brother-in-law Larry Larsen, and many nieces, nephews, aunts, uncles, cousins and friends.
 Kay was a special wife, daughter, mother, grandmother, aunt, cousin, niece and friend.  We miss her and cherish our memories.
A graveside service to honor Kay's life will be held at Wild Rose Cemetery, Humboldt Nebraska in Spring 2021.