Friday morning accident leaves two Richardson County men injured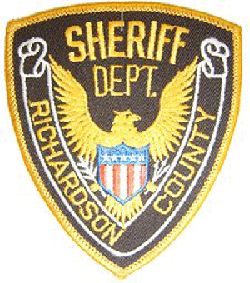 A single vehicle rollover accident injured two Richardson County men early Friday morning on a county road west of Salem.
A 2002 Lincoln LS, driven by 26-year-old Kalem Bennett of Falls City was traveling west on 710 Road at a high rate of speed at approximately 8:20 a.m. when it went airborne as it crested a hill. Bennett lost control of the vehicle, which skidded from the right side of the road to the road ditch on the left side of the road. The vehicle rolled at least one time, and was a total loss.
Orrin Zeigler, 25, of Salem was a passenger in Bennett's vehicle. Both men were transported by helicopter from Falls City Community Medical Center as a result of their injuries.
Neither alcohol nor drugs were suspected in this accident.
The Falls City Volunteer Ambulance Squad and First Med Emergency Medical Service provided rescue services at the scene and transported both victims to Falls City.