Wednesday's Pioneer tournament games postponed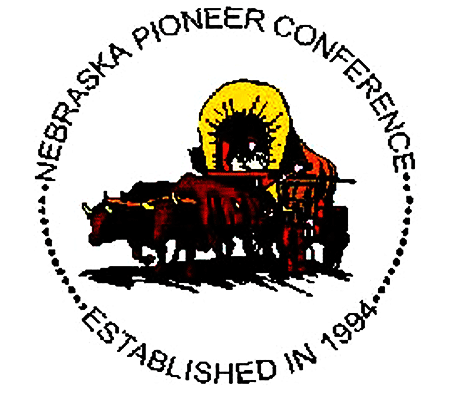 Heavy snow and blowing winds Tuesday are to blame for a second postponement of Pioneer Conference basketball tournament games. Wednesday's games at Nebraska City Lourdes and Johnson-Brock have been pushed back again and will now be played Thursday at their original times and locations.
Falls City Sacred Heart Activities Director and boys head basketball coach Doug Goltz made the announcement via email just before noon Wednesday.
"Pioneer Conference basketball games to be played today (Wednesday) have been postponed to Thursday – same schedule and sites," the email read. "Sacred Heart will now host the semi-finals Friday. Girls consolation and championship will move to Saturday with the boys consolation and championship."
Friday's semifinals, as well as Saturday's third-place and championship games will be played at Prichard Auditorium in Falls City. Friday's girls semifinals will tip-off at 3 and 6 p.m., while the boys will start at 4:30 and 7:30. Saturday's tip-off times are 12:30, 2, 3:45 and 5:30, beginning with the girls and boys third-place consolation games, followed by the girls and boys championships.
Thursday's schedule, tournament seed and current records included:
@ Nebraska City Lourdes
GIRLS – 4:30 p.m. – No. 1 Friend (17-1) vs. No. 8 Pawnee City (7-9)
BOYS – 6:00 – No. 3 Sterling (11-6) vs. No. 6 Friend (7-9)
BOYS – 7:30 – No. 7 Diller-Odell (9-9) vs. No. 2 NC Lourdes (13-4)
@Johnson-Brock:
GIRLS – 4:30 – No. 7 Johnson-Brock (9-10) vs. No. 2 FC Sacred Heart (18-1)
BOYS – 6:00 – No. 1 FC Sacred Heart (16-2) vs. No. 8 Johnson-Brock (5-13)
BOYS – 7:30 – No. 5 Pawnee City (11-6) vs. No. 4 Lewiston (11-7)
Monday's girls results:
No. 7 Johnson-Brock 57, No. 10 Lewiston 31, at Johnson-Brock
No. 8 Pawnee City 39, No. 9 Humboldt-TR-S 18, at Nebraska City Lourdes
No. 5 Diller-Odell 46, No. 4 Wymore Southern 33, at Johnson-Brock
No. 3 Sterling 37, No. 6 Nebraska City Lourdes 35, at Nebraska City Lourdes
Monday's boys results:
No. 7 Diller-Odell 52, No. 10 HTRS 31, at Nebraska City Lourdes
No. 8 Johnson-Brock 58, No. 9 Wymore Southern 29, at Johnson-Brock