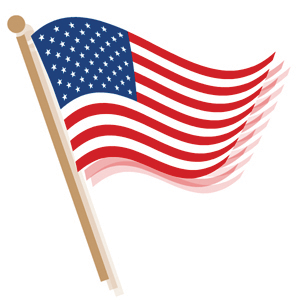 Rollo Vincent Clark, Jr., 95, of Maryville, MO, passed away Tuesday, Dec. 10, 2013. He was born Oct. 20, 1918 in Falls City, to Rollo V. Clark and Ila Mae (Loucks) Clark.
He attended high school in Reserve, KS, near his parents' farm. Most of his first years were spent in Humboldt. Rollo attended the University of Nebraska at Lincoln, where he received his law degree.
Rollo was in the Army from 1942 to '46. He became an officer in the Core of Military Police. Most of his Army career was spent at German POW camps, both at Ft. Leonard Wood in Missouri, and Camp Pickett in Virginia. When the war with Japan ended, he was in the Occupation Forces in the office of the Adjunct General. Later, he became a special agent in the FBI, and served for nine years in New Jersey. He was a contract administrator with Collins Radio, in Cedar Rapids, IA. He also worked for the General Dynamics Corp. and the Harris Corp.'s R.F. Communications Co. in Rochester, NY, for 40 years.
He married Alyce Cunningham in Shenandoah, IA, in 1943 at the Presbyterian Church. They celebrated their 70th wedding anniversary on Aug. 17, 2013.
Rollo is survived by his wife, Alyce; daughters, Pamela (Bob) Rees, Des Moines, IA, Deborah Clark, Maryville, MO, Sarah Clark, Kansas City, MO, Candace (Clark) Montgomery, Kansas City; three grandchildren; nephew, Robert (Vicky) Eis; niece, Jeanette Spalding; great-nephew, Baub Eis; great-niece, Tiffany Eis.
He was preceded in death by his parents and two sisters, Marjorie Davies and Sarah Spalding; and his nephew, Mark Spalding.
He was a member of American Legion, VFW, Eastern Star, college fraternity Delta Tau Delta, law fraternity Phi Alpha Delta, the Nebraska Bar Association, Theatre Organ Societies in Rochester, N.Y., Omaha and Kansas City, and the Falls City Masonic Lodge No. 9.
He was a member of the First Presbyterian Church in Maryville.
The funeral service was held Saturday, Dec. 14, 2013, at the First Presbyterian Church in Maryville. Burial at Mount Hope Cemetery in Hiawatha.
Memorials may be made to the First Presbyterian Church of Maryville organ maintenance fund or the Rochester, N.Y.Theatre Organ Society.
Price Funeral Home was in charge of arrangements.