Free 'Community Clean Up'
The biannual free "Community Clean Up" for 2013 in Falls City is set for the third week in October, with a variety of collections and services offered.
Among the dates and times:
—Friday, Oct. 18, 5-7 p.m. and Saturday, Oct. 18, 8-11:30 a.m.:  Falls City Sanitation and Koelzer Salvage will take large to big personal trash items for removal (furniture, metals, grills, etc.) and used oil at the City parking lot between Barada and Chase Streets at 18th.  If you have questions about an item's acceptance contact Tim Koelzer at 402-245-4986.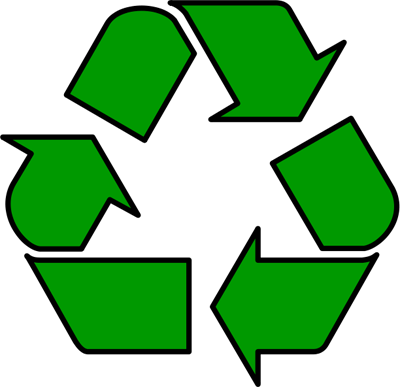 —Saturday, Oct. 19, 10 a.m.-noon.  Paper Tiger Shredding will be available at the Falls City Library, sponsored by Thrivent Financial for Lutherans, Richardson County Bank and Trust and F&M Bank.
—Friday, Oct. 18, 5-7 p.m. and Saturday, Oct. 19, 10 a.m.-3 p.m. (or until full).  Goodwill Collection, including used computer equipment, working or not.  Go to www.goodwillomaha.org/taxininfo.php for tax deduction information/list or the library for brochures.  The Goodwill will collect in the parking lot at the Falls City Library and Arts Center, 1400 Stone.
—Saturday, Oct. 19, 9 a.m.-1 p.m.  Prescription medication will be collected at the Richardson County Courthouse parking lot by Sheriff Randy Houser's department.
—October 12-18.  Curbside shopping.  Items may be put at the curb with a "free" sign.  Items not removed should be taken to collection sites on Oct. 19.
—Bek and Son:  Will move heavy items and appliances out of basements or garages.  Call to arrange an appointment by Thursday, Oct. 17 (402-245-7378).  This is not a free service, with costs between $10 and $20 per appliance.
    Other recycling and "green" options:
—Monday-Friday, 8 a.m.-noon.  Hamilton's Recycling Center, 6th and Stone.  All items must be clean and sorted.  Items are free, with the exception of monitors and televisions ($5 fee to process).  Other items accepted include:  computers, cameras, office equipment, satellites, radios, cell phones, glass (all colors), plastics (remove labels on bottles), electronics, appliances, clean clothing and shoes, cardboard, magazines, catalogs, newspapers, aluminum, tin cans and scrap metals.  
—Plastic bags and cardboard:  Sun Mart, 1900 Harlan, inside store.
—Aluminum cans:  North Old Highway 73, near Aquatic Park, Monday-Wednesday and Saturday, 9:30 a.m.-2:30 p.m.  (Get cash for your cans.)
—Used cellular phones:  Sacred Heart School, Radio Shack, Verizon Store.
—Metals:  Koelzer Salvage, 613 West Martin St., Rulo, appliances (large or small), cars and machinery, cookware, cans.
—Rechargeable batteries:  Farm & City Supply, 2618 Harlan St.
—Inkjet cartridges:  Wolfe's Printing and Office Supply, 1607 Stone St.
—Kill-A-Watt:  Discover how much electricity and money your common household items are using.  Watt detectors are available for checkout at the Falls City Library and Arts Center.  For more information contact OPPD's Energy Advisor at oppd.com/wattdetector.
Some other "green" ideas:  Use less water, take reusable bags and backpacks when shopping or going to the library, try to grow some of your own food or shop at Farmer's Markets for locally produced food, use a travel mug or thermos instead of plastic bottles, turn things off when not in use, walk where you want to go or ride a bicycle.
The next Community Clean Up will be the third weekend of April 2014.
Handouts are available at the Chamber of Commerce, City Office or library.  Also visit www.fallscitylibrary.org.