Nemaha man, 46, killed in early a.m. accident in OK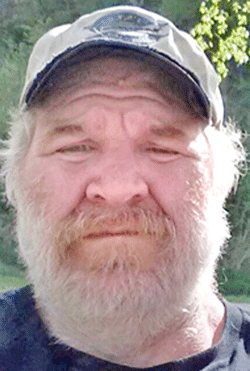 Lundy
 Danny Leon Lundy, Jr., 46, of Nemaha, NE, passed away September 21, 2013 at Guthrie, OK. He was born January 16, 1967 at Fremont, NE to Danny and Judy (Hall) Lundy.
According to Oklahoma officials, Lundy was walking in the highway when a patrol vehicle driven by a Logan County Sheriff's deputy struck him.
Reports indicate Lundy was helping family members move back to Nebraska when items fell from the back of his pickup.  He was not driving the pickup south in the Interstate median as pickup headlights were being used to try to locate the items from the vehicle.  The pickup was reportedly facing on-coming traffic.  The approaching officer was traveling at about 70 mph when the pickup's lights temporarily blinded him.  Because of the headlights, the officer did not see Lundy standing in the northbound inside lane of traffic.  The impact resulted in Lundy going through the windshield of the deputy's vehicle.  His body struck the officer (resulting in a broken collar bone and ribs) and was ejected from the vehicle.
Chief Deputy Sheriff Richard Stephens described to Oklahoma media that the accident was terribly unfortunate.  "This is never the way a family should remember their loved one," he said.  "This was a terrible accident that was very gruesome in nature, and I think that that compounded the situation that those folks had to watch their loved one and have that last memory in that condition."
Alcohol was not a factor in the accident.