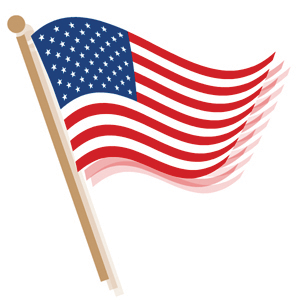 Raymond Leonard Badberg, 79, of rural Humboldt, died Thursday, Aug. 1, 2013, at Bryan LGH Medical Center West in Lincoln.  
He was born in Pawnee County on March 11, 1934, to Leonard G. and Ruby (Bryant) Badberg.  Raymond grew up on farms in Pawnee and Richardson Counties and attended Northwest Star Country School, Bratton Union, and Table Rock Public School.  On Aug. 27, 1954, he enlisted in the U.S. Air Force. On Jan. 15, 1955, Raymond married Patricia Stalder in Brownville.  
The couple lived in Wichita Falls, TX, where Raymond was stationed at Sheppard Air Force Base until being honorably discharged on May 1, 1958. The couple later divorced. Raymond returned to Nebraska and lived in Falls City, Verdon and Humboldt. On July 22, 1987, Raymond was united in marriage to Doris "Dee" Glathar at their farm home near Verdon.  
Raymond was the owner of Ray's 66 Service, drove trucks for Pawnee Transfer, Drakes and Masonbrinks, worked on the rural waterline, helped build grain bins for Tommy Merwin, and later delivered farm fuel for Farmers Coop. He was a member of the Pleasant View Methodist Church in Humboldt. His hobbies included raising coonhounds, fishing and all kinds of hunting, watching Nebraska and other college football and anything on RFD television. He enjoyed polka music, spending time with his family and had a great passion for his yard and garden. He and the family entered many exhibits at the Richardson County Fair throughout the years. Family, friends and neighbors enjoyed the watermelons he grew.
Raymond is survived by his wife, Doris "Dee" Badberg, rural Humboldt; daughter, Terrie (Walter) Boring, Johnson; sons, Timothy (Missy) Badberg, Draper, UT, Troy (Brooke) Badberg, Loveland, CO, Brandon Badberg, Lincoln; eight grandchildren; seven great-grandchildren; sister, Carol Sue (Myron) Bright, Humboldt; sisters-in-law, Pat Badberg and Verna Badberg, Humboldt, and many nieces, nephews, relatives and friends.
His parents, an infant son, Donald Lee Badberg, a sister, Norma Mae King, two brothers, Richard and Dean Badberg, and a brother-in-law, Wayne King, preceded him in death.
Funeral services will be held at 10:30 a.m. Thursday, Aug. 8, at the United Methodist Church in Humboldt, with Pastor Michael McKee officiating. Visitation will be from 9 a.m. to 8 p.m. Wednesday, Aug. 7, at The Wherry Mortuary in Humboldt. The family will greet friends from 6-8 p.m. Interment at the Humboldt Cemetery, with military honors conducted by the Offutt Air Force Base Honor Guard and the Harvey-Mann Legion Post #269.
Memorial contributions may be given to family's choice. Online condolences may be sent to www.wherrymortuary.com