Falls City man charged with attempted murder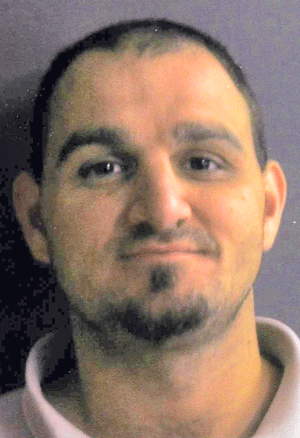 A 33-year-old Falls City man appeared in Richardson County Court Monday morning and was charged with attempted second-degree murder.
Desiderio C. Hernandez allegedly cut the throat of Damon Gates during an altercation at a residence in Falls City at approximately 10:30 p.m. on July 14.  
According to a probable cause affidavit filed by Falls City Police Officer Charles DiGiacomo, who responded to the call, Hernandez allegedly came up behind Gates, who at the time of the incident was at a house located at 813 Harlan St, grabbed Gates' head and cut his throat with a razor knife. The victim said he then ran to 813 Chase, where Officer DiGiacomo was called. The victim stated that earlier in the evening the defendant struck him in the nose with a fist and broke his nose.  Then, two hours later, the defendant returned and cut his throat.
Gates was transported to the Community Medical Center for treatment.
A witness, Tomasina Stevens, who lives at 813 Harlan, gave both verbal and written statements to officers with the FCPD stating verbal and physical altercations had been going on between the victim and the defendant for several hours. Stevens stated that after she believed things had calmed down, the victim was standing inside the doorway of her house and Hernandez came from outside, walked up behind Gates, who was still standing just inside the doorway, grabbed his head and pulled something across Gates' neck. Stevens said Hernandez then fled the scene and initial attempts by the FCPD to make contact with him were unsuccessful.
A warrant was filed in Richardson County Court and signed by Judge Curtis Maschman last Wednesday. Hernandez was taken into custody on Thursday and remains in county jail on a $200,000 surety bond.
Hernandez' preliminary hearing is scheduled for Aug. 26 in County Court.