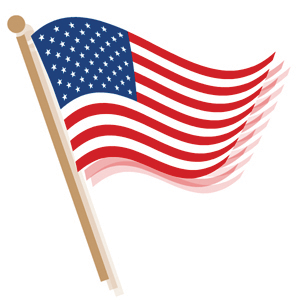 David "Dave" R. Weaver, 74, of Shreveport, LA, formerly of Bellevue and Falls City, passed away following a brief illness.
He was born in Falls City on Aug. 28, 1938, the son of Archibald J. "Jack" Weaver and Marguerite C. Weaver. He graduated from Falls City High School and the University of Nebraska-Lincoln, where he was a member of the Phi Delta Theta Fraternity.
Dave served in the U.S. Army, primarily in Aschaffenburg, Germany, and attained the rank of 1st Lieutenant. Dave was active in the community, both in Nebraska and in Shreveport. He was a member of First Presbyterian Church, Bellevue, and First Presbyterian Church, Shreveport.  He enjoyed the Seekers Sunday School class and the friendships he made there.  
He worked his entire professional career in the insurance industry and attained his CPCU and ARM designations.  Dave served as president of the Bellevue Rotary Club and the South Omaha Social Settlement Association. He was secretary and treasurer of various Shrine, Masonic and Scottish Rite groups. In addition, he was secretary of the Shreveport Elks Lodge #122 for five years.
Dave, a die-hard Husker fan, is survived by his wife of 39 years, Cathy Weaver, children, David E. (Laura) Weaver, Omaha, Nina (Rich) Knight, Peachtree City, GA, Susan L. (Brian) Shellito, Akron, OH, and Tom (Brittney) Weaver, Denver, CO, grandchildren, and two brothers, Archibald Jr., Arvada, CO, and John (Loralee), Santa Barbara, CO.
Preceding him in death were his parents and a daughter-in-law, Erica Keyo Ross Weaver.
A memorial service was held Monday, July 22, at the Shreveport Elks Lodge #122, conducted by the Rev. Dr. Jerry Shetler, Head of Staff, and Sarah Searight, Associate Pastor, First Presbyterian Church, Shreveport.  In lieu of flowers, the family requests that donations be made to First Presbyterian Church of Shreveport, Shreveport Elks Lodge #122 or the charity of your choice.
Aulds Funeral Home, Shreveport (318-797-8124), was in charge of arrangements.