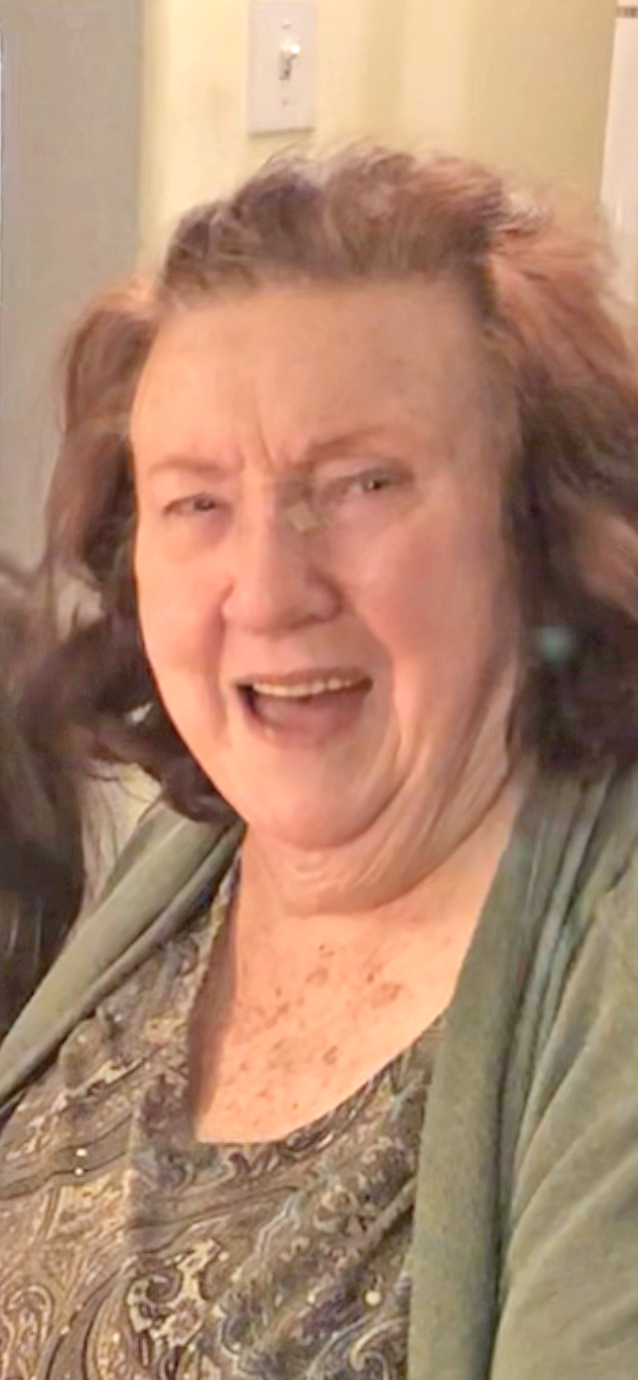 Patricia Ellen McGuire, 85, of Woodinville, WA passed away June 30, 2022.  She was born January 18, 1937, in Arapahoe, NE to Thomas and Velma McGuire. She was raised in Falls City, NE, graduating from Falls City High School in 1955.
         Pat married Robert Vogele in Falls City in October, 1955, and moved to Atchison, KS.  From this union two children were born, Cathi in 1956, and Marc in 1957.  She and Robert divorced in 1959, and she returned to Falls City. Pat worked for one year as the school secretary at Falls City High school.  She was then employed by General Dynamics in Tecumseh for two years before moving to San Diego, CA in 1962.
         In 1963 her daughter Cathi was diagnosed with a brain tumor and succumbed to it in 1966. She continued employment with General  Dynamics and Teledyne Ryan in San Diego for 20 years before marrying Robert Marshall in 1982,  divorcing in 1984.   She decided to begin college, graduating from Grossmont Community College with an Associate of Arts degree in 1986 and from San Diego State University in 1988, at the age of 51(!) with a Bachelor of Arts degree in Journalism.  Her persistence and tenacity prove that a person should never abandon one's dreams.
         Although she dearly loved San Diego, the vast Pacific Ocean, and the stunning sunsets, she spent only two more years in San Diego, working in Journalism, before moving to Seattle, WA in 1990 to be closer to her son and, at that time, her only grandchild Mary.  She worked  in a number of temporary positions before finding permanent employment with the Seattle Police Department in the Records Department.  She retired from Seattle P.D. in 2010.
         Pat was extremely proud of her Irish heritage.  She never missed an opportunity to celebrate St. Patrick's Day or raise a toast with a wee bit of Irish Mist to celebrate.  Her red hair portrayed her deep passion, her ribald social engagement, and her spitfire personality.  Champagne was imbibed without any particular celebratory occasion, as hearing the sound of the cork popping in the garden was reason enough.
         She is survived by her son Marc and daughter-in-law Robin McGuire of Everett, WA, grandchildren Mary, Bradley, Lauren and Garrett, five great-grandchildren, and her brother and sister-in-law Tom and Cynthia McGuire of Claremont, CA.  She was preceded in death by her parents, her daughter Cathi,  brothers Terry McGuire and Glen Hays, sisters Ramona Mullins and Beverly Johnson and a nephew Bob Mullins for whom she was like a second mother.
         Funeral services will be held on Wednesday, August 10, 2022 at 11:00 a.m. at Our Lady of Hope Chapel, 2619 Cedar Street, Everett, WA.  Reception immediately following at the parish hall.