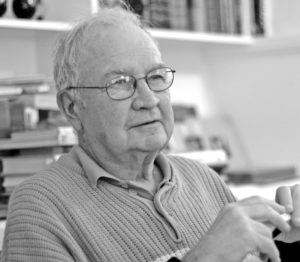 Larry E. Beasing, age 77, of Fremont passed away on Sunday, September 8, 2019 in Tekamah, NE.
Larry was born to Gene and Helen (Moore) Beasing on August 22, 1942, in St. Joseph, MO.  He grew up in Falls City, NE, graduating from Falls City High School in 1960.  Larry went on to get his degree in Education from Northwest Missouri State in 1964.
On August 22, 1964 Larry married Nancy Armbruster and soon after moved to Fremont.  There he began his teaching career for Fremont Public Schools at the Junior High School.  He taught English and coached 9th grade boys football and basketball.
Larry loved to spend time with family.  He was a devoted dad and grandpa.  He was an avid reader with a love for the classics.  He loved sports and had a passion for coaching.  Larry was a longtime member of the Elkhorn Valley Golf Club in Hooper and, if the weather was good, you'd find him on the golf course.
Larry is survived by his daughter Cassy (Mike) Williamsen of Oakland and granddaughter Ingrid Williamsen, brothers Bill (Evelyn) Beasing of Tyler, TX. Roger Beasing of Lolita, CA, Kevin (Kim) Beasing of Lee's Summit, MO, and Dave (Martin) Beasing of Studio City, CA and his faithful friend Miss Pixie.
The memorial service will be 10:30 a.m., Friday, September 13 at the Ludvigsen Mortuary Chapel in Fremont.  The family will receive friends Thursday from 5 p.m. to 7 p.m. at the funeral home.  
Online guestbook at www.Ludvigsenmortuary.com