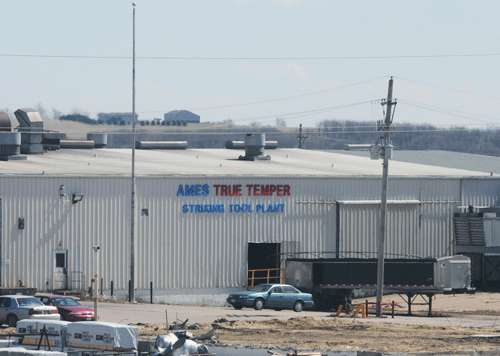 Ames True Temper, a subsidiary of Griffon Corporation, has announced that it will be closing its Falls City facility over the next several months and will be consolidating those operations into its facility in Camp Hill, PA.
The Pennsylvania-based company is reducing its manufacturing footprint to improve operational efficiencies and cost structures.
The process of closing the plant will begin shortly and the facility will be completely closed by December 2013.
Affected employees will be offered severance assistance based on years of service.
The company employs approximately 35 workers at the Falls City location.
Ames True Temper is the leading, as well as the oldest, manufacturer of non-powered lawn and garden tools in the U.S.  The company manufactures and markets a wide variety of long-handled tools, wheelbarrows, cutting tools, garden hoses and hose accessories, striking tools, snow tools, decorative garden accessories and planters.